Curocell, Breaks Ground on 'CAR-T Manufacturing GMP Facility'
Curocell, Breaks Ground on 'CAR-T Manufacturing GMP Facility'
24 December 2021 | Friday | News
---
Curocell, currently on PhaseⅠCAR-T Therapy clinical trial with CRC01 (anbalcabtagene autoleucel) has recently broken ground for the new CAR-T Center in Dungok Residential & Industrial Area in Daejeon International Science & Business Belt.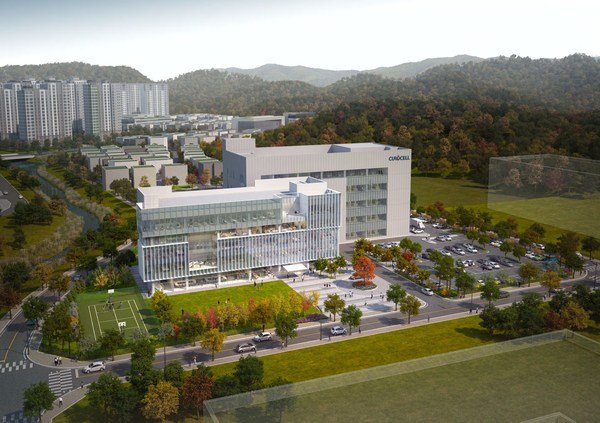 MP Facility and R&D Center of Curocell
The GMP Facility for commercial manufacturing CAR-T Cell therapy and R&D Center for further pipeline development are constituting the 17,325 square-meter site of CAR-T Center.
By the first half of 2023, construction is expected to be completed and in 2024, when the CAR-T Center is fully operational, supply of advanced cure should be possible for patients in pain. Also, Curocell is expecting to expand their business to global market by in-housing all processes of CAR-T therapy development and production.