WuXi Biologics and OncoC4 Establish Exclusive CDMO Partnership
27 May 2021 | Thursday | News
---
WuXi Biologics ("WuXi Bio") (2269.HK), a global company with leading open-access biologics technology platforms, and OncoC4, Inc., a privately-held, clinical-stage biopharmaceutical company, today announced that the companies have entered into an exclusive contract development and manufacturing partnership for OncoC4's full pipeline of biologics including its late-stage project, ONC-392, a next generation CTLA-4 antibody which is under phase I clinical trials in the U.S. and China.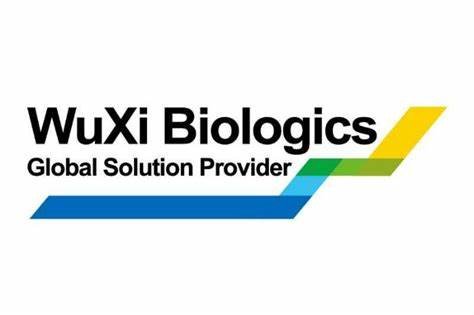 Per the agreement, WuXi Biologics, as the exclusive CDMO partner will provide biologics development and cGMP manufacturing services for OncoC4's products from early R&D and preclinical activities to post commercialization. OncoC4 will leverage WuXi Biologics' process development and manufacturing capabilities and expertise in cell line development, formulation development as well as drug substance and drug product manufacture.

The two companies expand the strategic collaboration by using the proprietary WuXiBody®; bispecific antibody platform to research and develop certain bispecific antibodies. Under the terms of the agreement, OncoC4 has rights to use the WuXiBody®; platform to research and develop bispecific antibodies. For any potential bispecific antibody products commercialized from the WuXiBody®; platform, in addition to an upfront payment, WuXi Biologics will receive development and commercialization milestones as well as tiered royalties on net sales of such bispecific antibody.

These new agreements build on the companies' successful multi-year relationship. Since 2017, WuXi Biologics has been providing services to OncoC4 (formerly known as OncoImmune), including comprehensive and integrated CMC services for the ONC-392 clinical program.

Dr. Yang Liu, Chairman, CEO and Founder of OncoC4, commented, "This long-term supply agreement is another significant step forward in our relationship with WuXi Biologics. It allows OncoC4 to leverage world-class manufacturing capacity to meet the challenges associated with the production of our best-in-class and first-in-class biologics, that include bispecific antibodies and antibody-drug conjugates that target innate and adaptive immune checkpoints for cancer treatment."

Dr. Chris Chen, CEO of WuXi Biologics, commented, "We are honored to be OncoC4's exclusive CDMO partner for its full therapeutic pipeline, which is another great example of our follow and win the molecule strategy. This partnership is a strong validation of our premier quality and project execution excellence. We are looking forward to enabling OncoC4 to make innovative life-saving biologics more available and affordable to patients across the globe."